By: Niove Frangogianni
Pursuing one's passion is always encouraged but how many of us have actually done so?
Jenny Lyons the owner of Provender & Family did just that, knowing her own mind at a young age, she found her passion and decided to pursue it with all her might.
---
Starting off her studies in Trinity, Jenny found that the study of languages was not what she wanted to do for the rest of her life. Having come from a food centric background, with both her mother and grandmother being excellent cooks, food came naturally.
Jenny dropped out of Trinity and started working as a waitress as she figured things out. One day she was given a kitchen porter shift. She saw what a professional kitchen was like, felt the energy of a service, the passion of the chefs and fell in love with it!
Finally finding a space where she felt comfortable, Jenny decided to pursue culinary arts academically, completing her bachelor's from DIT.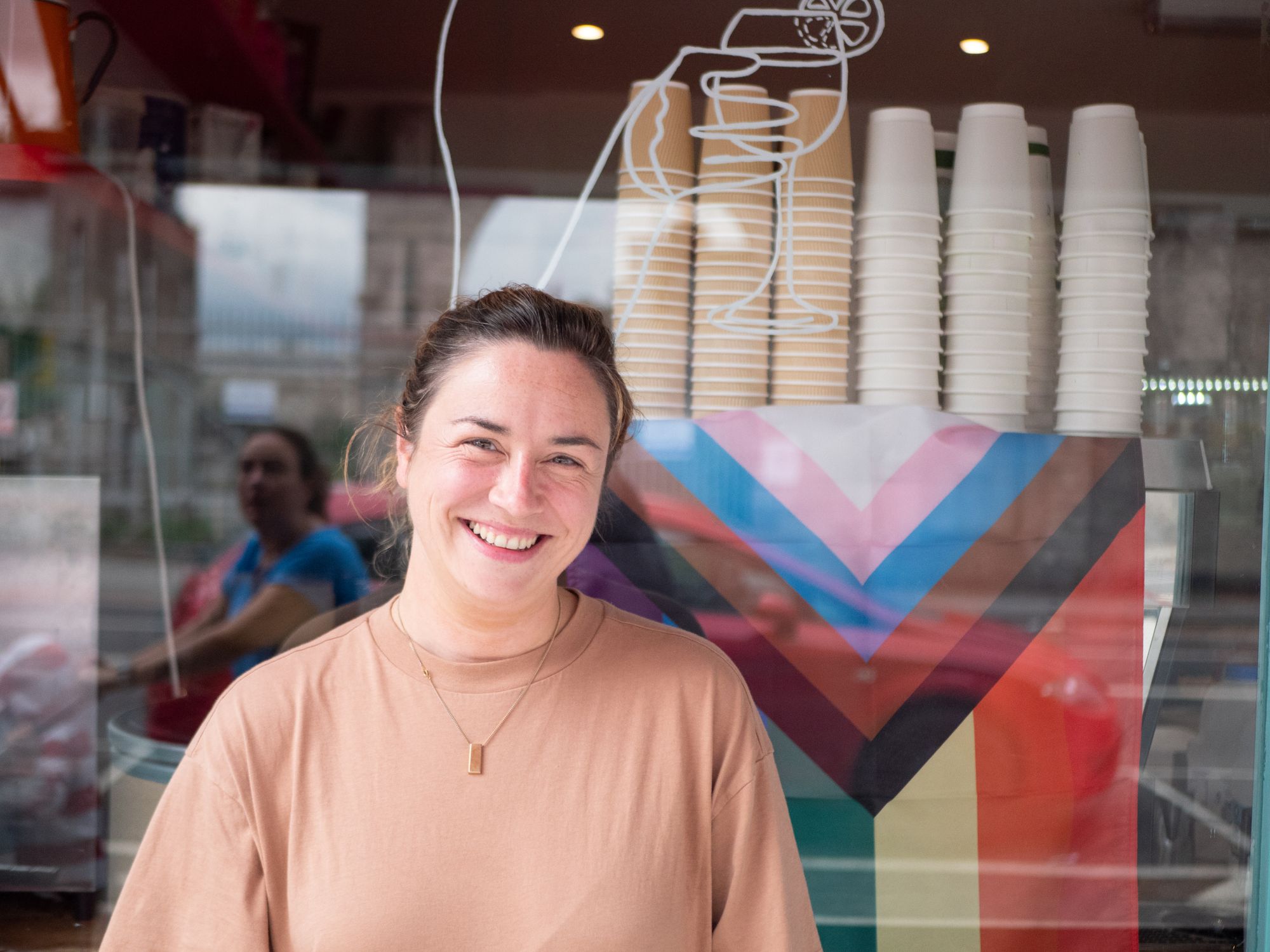 Whilst working with wine in the Hilton, Barcelona and then in Food and Wine magazine with Ernie Whalley, Jenny experienced a turning point. It was here that she was prompted to start her own business.
Provender & Family started off as a coffee truck, serving specialty coffee and treats, then moved into sandwich and lunch offerings. As the business following and product offerings grew, Jenny started a market stall, which was then turned into a pop up in Smithfield Market.
Not having found a long-term lease, as the building she was located in Smithfield market was going to get knocked down, she started looking for a new premise and found the one on Parkgate Street in Stoneybatter.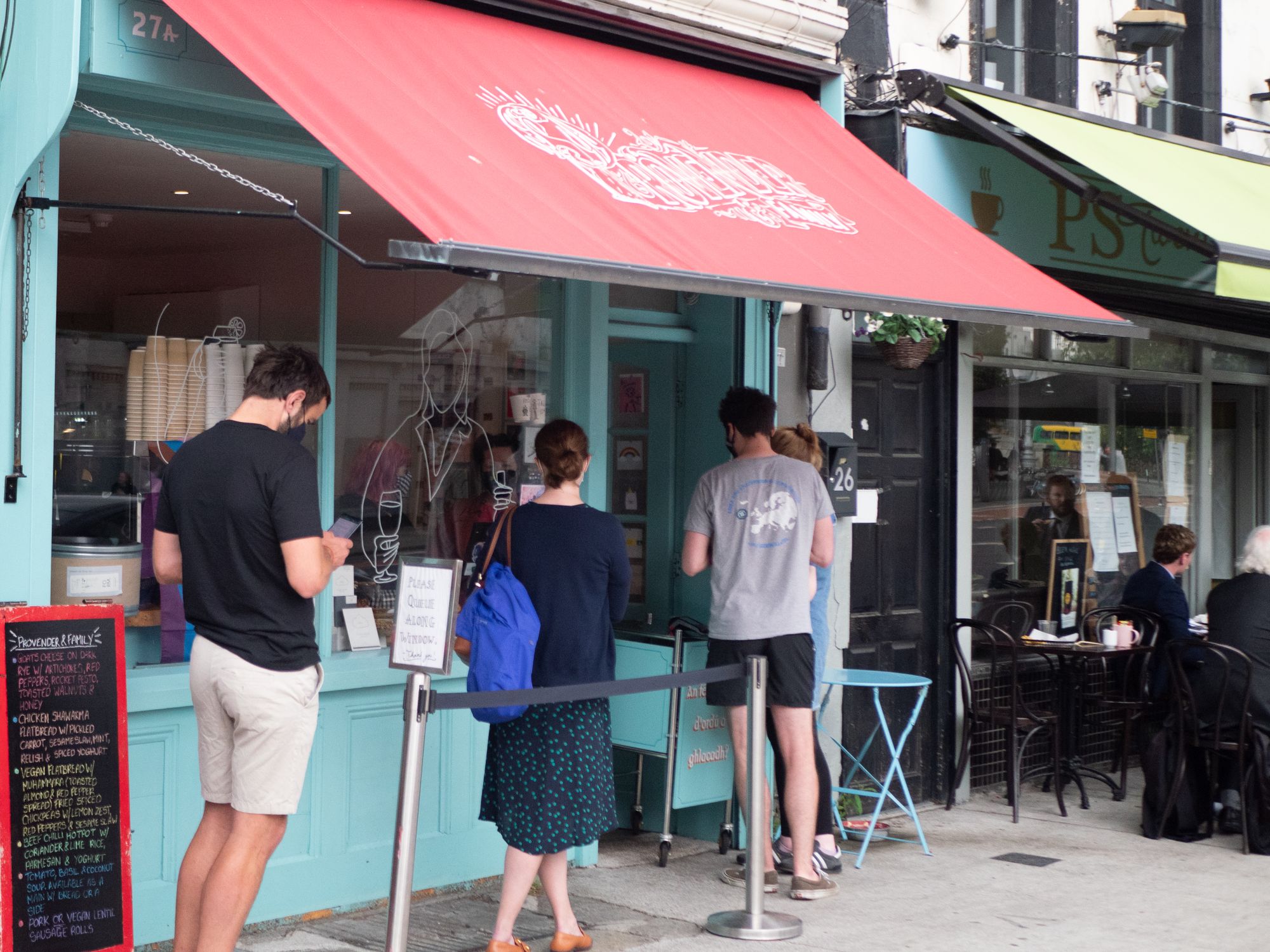 Initially, Jenny found it very hard to get taken seriously when looking for a new location, she recalls that whenever she would go to viewings, her husband would always get approached with the assumption that he was the client.
Although frustrating at times, she didn't give up the search for a new premise, finally settling into a storefront on Parkgate Street, in Stoneybatter, and so Provender & Family's new storefront was opened.
The opening of Provender & Family finally gave Jenny the time to perfect her food and restaurant concept.
Focusing on artisan suppliers and sourcing excellent produce Jenny and her staff take inspiration from Indian, Asian and continental flavours to create menus that are both exciting and fluid, offering something for everyone. As a part of having a broad and inclusive menu, Jenny has worked hard to source the best produce. With a focus on artisanal and seasonal producers, she has implemented UnifyOrdering to keep track of all the suppliers she works with. Large or small, she has been able to find most of them on UnifyOrdering and use the app to streamline her ordering processes.
The app also makes team collaboration easier, allowing her front of house and kitchen staff to collaborate in real time on the same orders.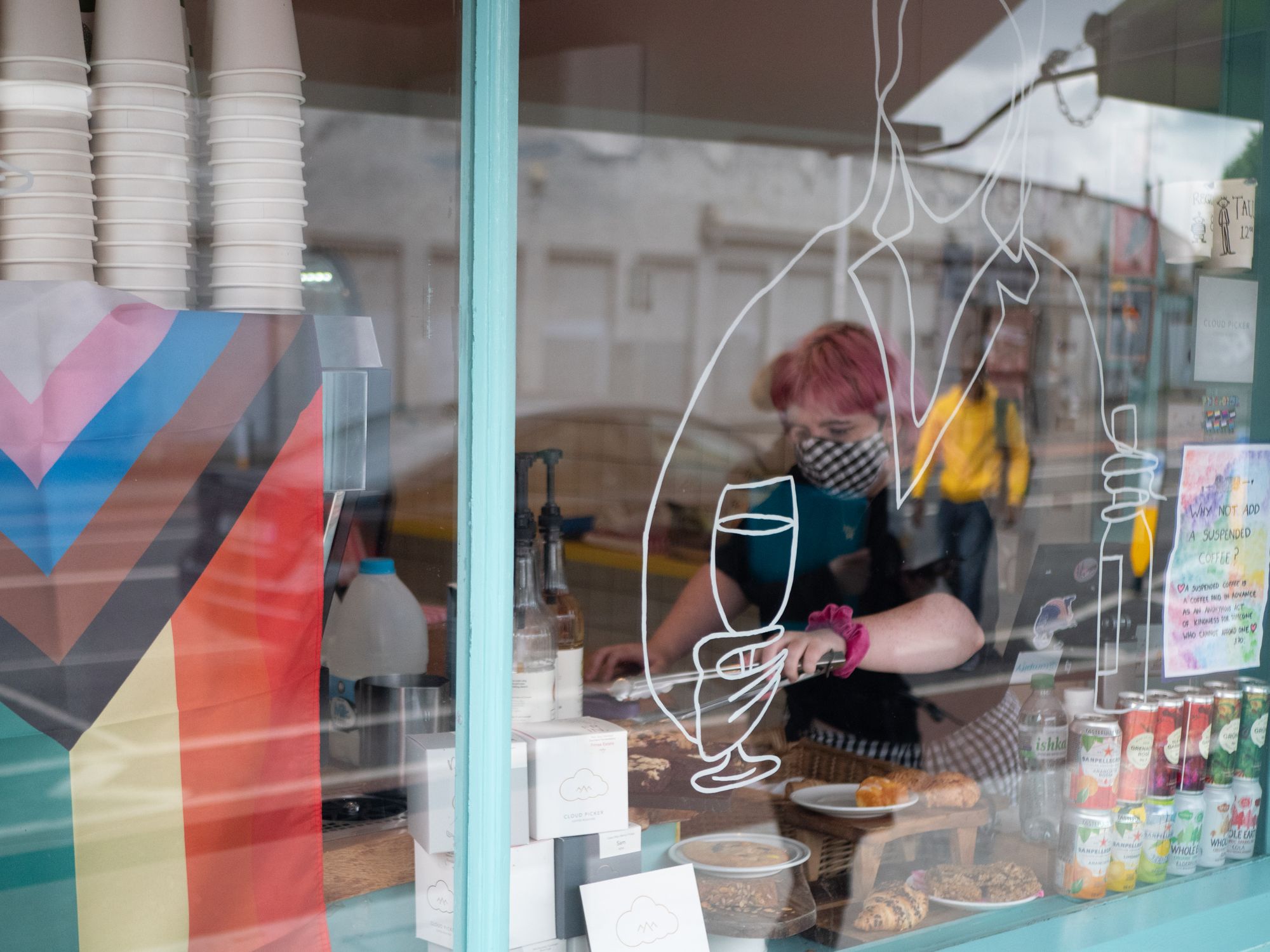 Inclusivity is at the heart of Provender and Family, and can be felt everywhere in the business, from the amazing food, to the amazing staff. Not surprisingly Jenny is also a part of the Coffee Gals group within Dublin city.
Touched upon in the previous article on Meltdown, this is an all female industry WhatsApp group that allows for a safe space to share ideas and help each other.
As one of the newest additions to the group, she has seen it grow in terms of scope and knowledge as more members join. What once was closely guarded is now made available for all to see and use, creating a level playing field for success.
---
Having pursued what she loves and with quality speaking for itself, Jenny has build a loyal following and plans to open her second establishment.
Provender Bread & Wine will be located next to Provender & Family on Parkgate street, but will be ever so different. The new venue will open in mid-September and will focus on the best artisanal produce that Ireland has to offer, paired with some old world and minimal intervention wines .
Yes you read right, Jenny is opening a wine bar !
With their moto being Bread. Wine. Cheese. Smiles, we cannot wait to visit Provender Bread & Wine, sample all the delicious goodies and try the amazing wines. The whole UnifyOrdering team may very well pay her a visit as there will for sure be something for everyone on the menu!
Cheers to Jenny and all her amazing staff for working hard and persevering. All that work shows in the quality of service and food they produce, leaving no doubt in our minds that she is the jewel of Parkgate Street and is in fact brightening up the area every single day!
Make sure to check out Provender & Family and keep an eye out for their new venue, Provender Bread & Wine, which will be the talk of the town!