By: Karen Canavan
Winter, Spring, Summer and Fall. Do you eat fresh produce from each season? In this piece we will explain why you should!
---
There's nothing better than fresh-picked produce that quickly goes from farm to your table.  Eating produce in the season in which it naturally grows best is called seasonal eating.
Temperatures are dropping and our bodies are beginning to crave foods that will keep us warm and full. Think of stews, soups and other comfort foods that satisfy from the inside out. Eating seasonal means that as Autumn rolls in, there will be an added emphasis towards root and other sturdy vegetables, warming spices, some fruit, mushrooms and herbs.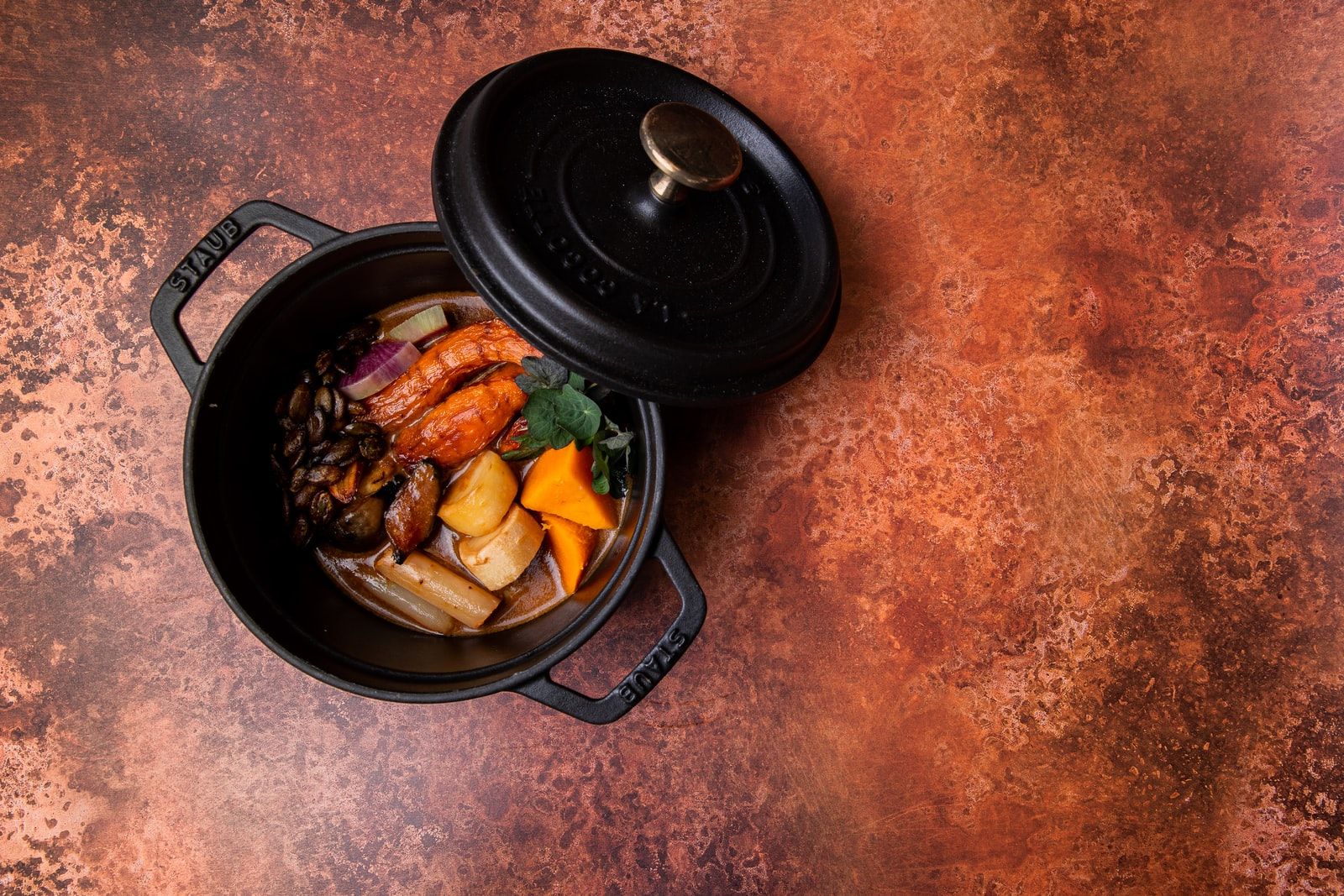 Some benefits of keeping it Seasonal:
Better for the environment: Eating within the seasons is better for the environment. Buying produce from local farms requires less transportation and less refrigeration, hence we reduce the carbon footprint associated with each product that we buy. These products also have more health benefits, for example, vitamin C levels in broccoli are higher in its peak season than broccoli grown out of season.
More affordable: When farmers grow seasonal produce there will be a natural abundance of it for sale, causing the price of produce to decrease. When you buy produce that is out of season, the price of transportation, storage and novelty, are added to the cost of the product causing an increase in price.
Supports your community: When you buy seasonal and locally sourced food, the money you spend stays in Ireland.  Resulting in increased support of independent farmers and a natural injection of capital into the local economy.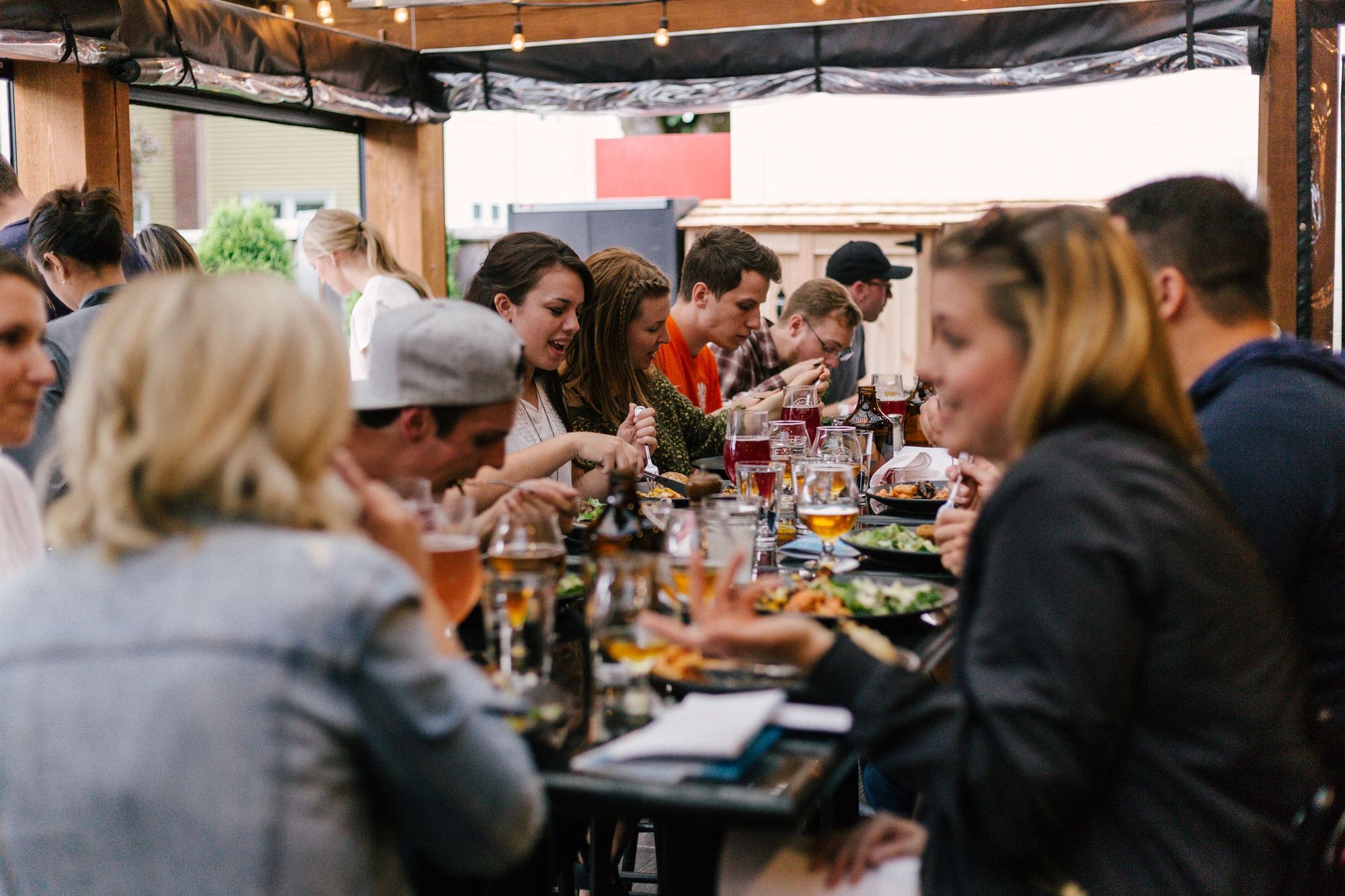 Here's a snapshot of what's in season now:
Mushrooms - A fruiting fungus that grows above ground, on farms or in damp areas (including the forest). Mushrooms are high in Vitamin D making them very popular as consumers seek to boost their immunity against Covid -19. Visit Vernon Catering, Caterway or Jackie Leonard and Sons to order in season mushrooms.
Apples - We LOVE apples, yet more than 95% of the 100 million euro worth of apples consumed in Ireland are imported. Let's change that! Buy your apples from Irish producers and suppliers.  For market fresh apples visit Jackie Leonard and Sons, Vernon Catering or Caterway.
Haddock - This saltwater ray-finned fish is high in protein and low in calories, has a low-mercury content and is native to the ocean surrounding Ireland. For fresh fish in Dublin visit Wrights of Marino and Sustainable Seafood Ireland.
Lamb - Lamb is a rich high-quality protein, an outstanding source of many vitamins and minerals, plus consumers loves it! Find the best lamb within Dublin from F.X. Buckley, Blake Brothers, Gahan Meats, McLoughlin Butchers
You can also find these amazing producers on UnifyOrdering, search for all of them on the app!
---
Here are some recipes that we sourced and adapted. Every food business in Dublin can use them for inspiration to incorporate some more seasonal produce into their menus !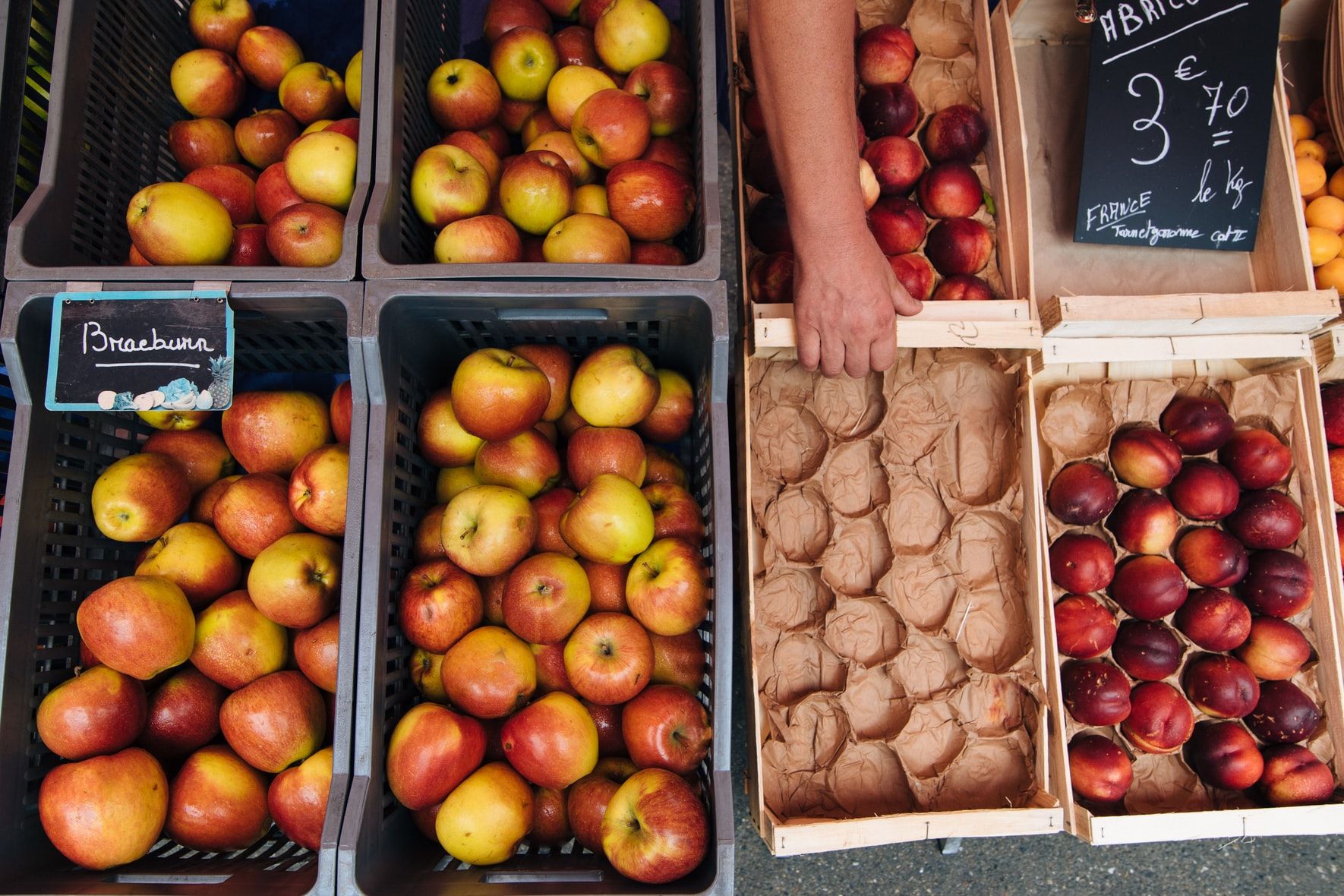 Ingredients
225 g all-purpose flour
1 1/2 tsp baking powder
1/2 tsp baking soda
1/2 tsp salt
113 g butter, softened
100g granulated sugar + 110g light brown sugar
2 eggs
1/2 tsp vanilla extract
110 g sour cream
3 finely diced apples (pealed)
Method
Preheat the oven to 175 degrees. Grease and flour 3 x 15cm round pans and set aside.
Sift together the dry ingredients and set aside.
Beat together the butter and sugar. Add the eggs and vanilla. Mix until combined and aerated . Fold in the sour cream .
With the mixer on low, add in the dry ingredients in two batches. Fold in the diced apples.
Evenly distribute between the prepared pans and bake for 20-24 minutes or until a toothpick inserted in the centre of the cakes comes out clean.
Cool on a wire rack for 10 to 15 minutes.
Goat Cheese Frosting
Ingredients
113 g unsalted butter, softened
85 g goat cheese, softened
270 g powder sugar
1/2 tsp vanilla extract
2 tbsp sour cream or milk
Method
Beat the butter with an electric mixer until smooth. Add in the goat cheese and mix until combined. With the mixer on low, gradually add in the remaining ingredients. Mix until silky.
---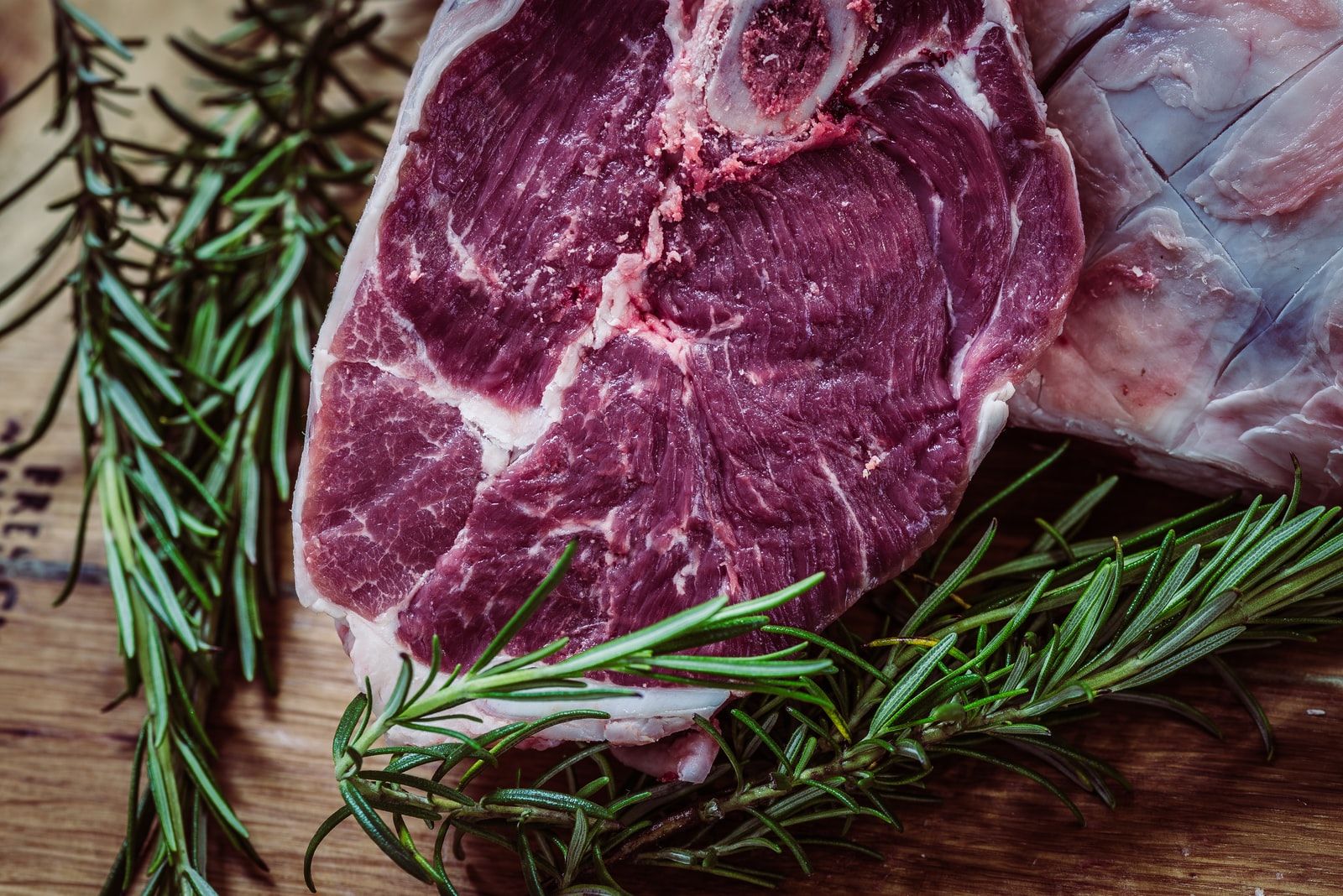 Ingredients
3 liters chicken stock
4 lamb shanks
3 sprigs rosemary
Olive oil
1-2 tsp mild curry powder
Pinch chilli flakes
Squeeze honey
Method
Cook the lamb shanks in the chicken stock with the rosemary in a large saucepan with a lid – bring up to gentle simmer and cook on the stove for 3 hours. Turn them over every 30 minutes.
When the meat is falling off the bone, let them cool. Put them in a large roasting pan, keep the stock for sauce and shred the meat off the bone, using a fork. Discard fatty bits.
Drizzle the lamb generously with olive oil, some salt and pepper, chilli flakes, curry powder and a good squeeze of honey. Mix in roasting tin and spread out.
Let it cool down at this stage and then refrigerate overnight, or keep going by preheating an oven to 200 degrees/gas 6 and roasting meat for about 20 minutes or so, uncovered, until crisp.
---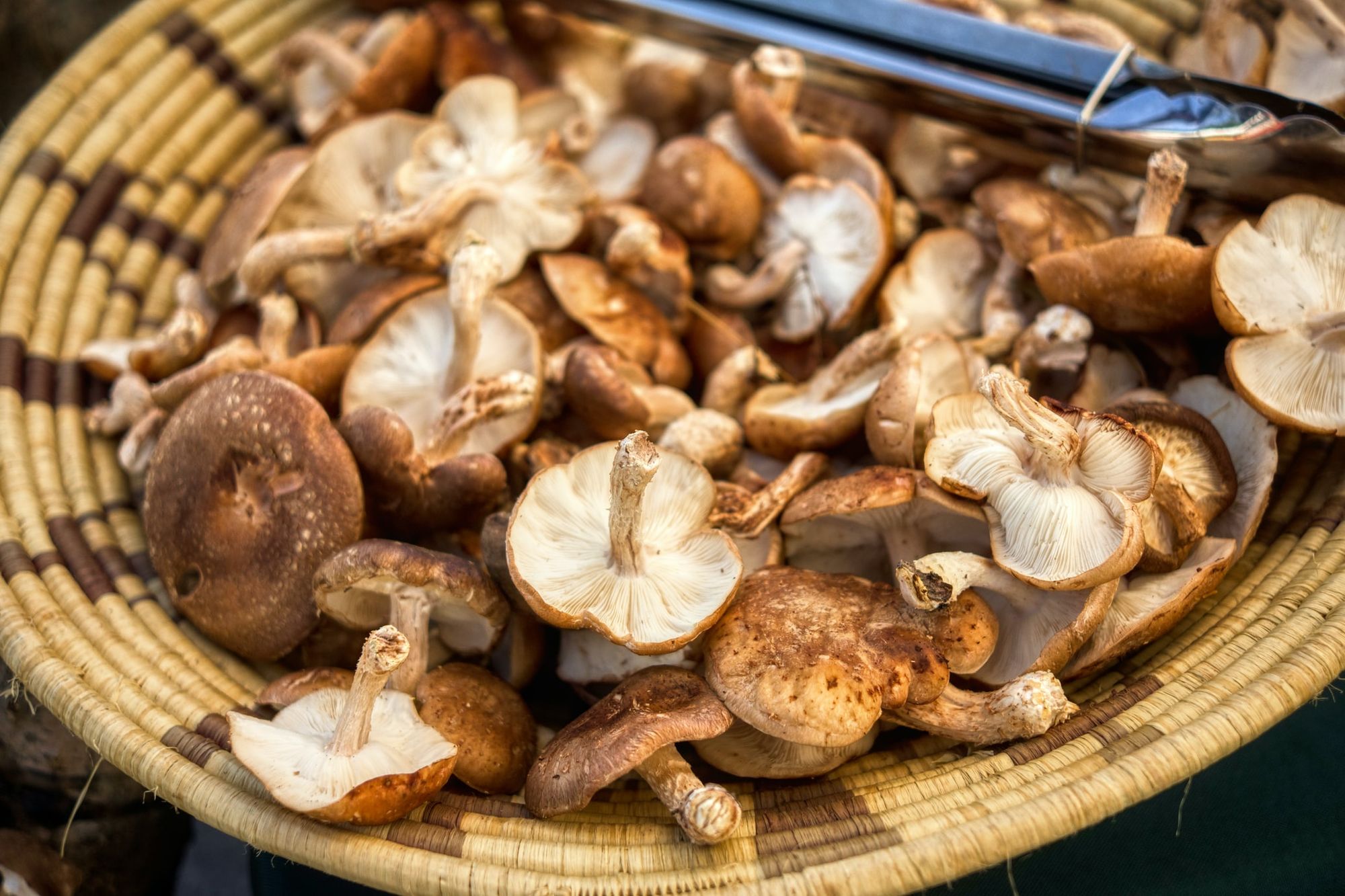 Ingredients
2 tbsp lower-sodium soy sauce
1 1/2 tbsp olive oil
1 tbsp maple syrup or honey
1/2 tsp smoked paprika
1/2 tsp garlic powder
1/2 tsp paprika
1/4 tsp black pepper
450 g thinly sliced fresh shiitake or portobello mushrooms
Method
Preheat the oven to 180. Whisk together soy sauce, olive oil, maple syrup, smoked paprika, garlic powder, paprika, and black pepper in a medium bowl.
Toss mushrooms in marinade, and place in a single layer on a baking sheet lined with parchment paper. Bake until crispy, about 20 minutes. Remove from the oven; let cool at room temperature, about 10 minutes.